Discussion Starter
·
#1
·
So here we go. I got to the show at 9am when I THOUGHT it opened, nope, it opened at 11am. However, I was first in line when the ticket office opened, then first in line to get in. Of course I went straight for the Nissan display. I was really sad as the Cube was not open to the public. It was on a turn stand, protected by a all but 110lb blonde woman who I could have gotten past, but would have been kicked out! So here is what I got.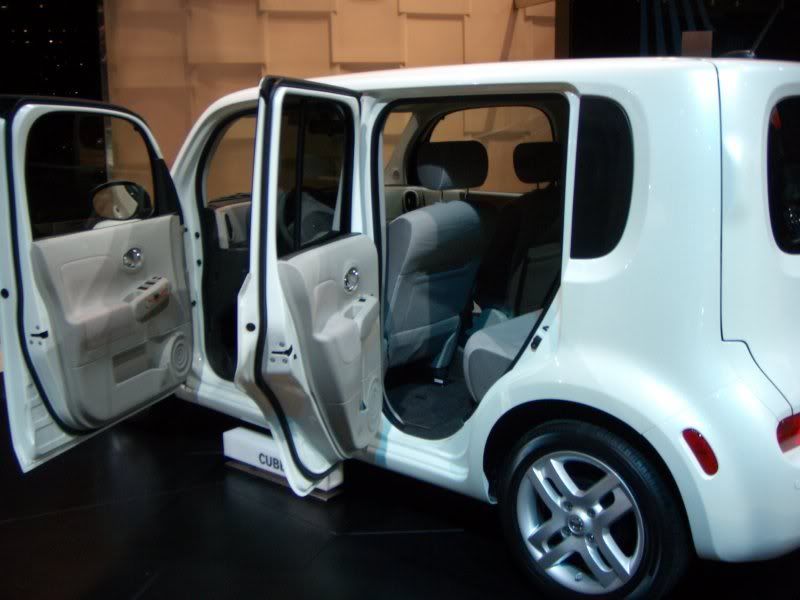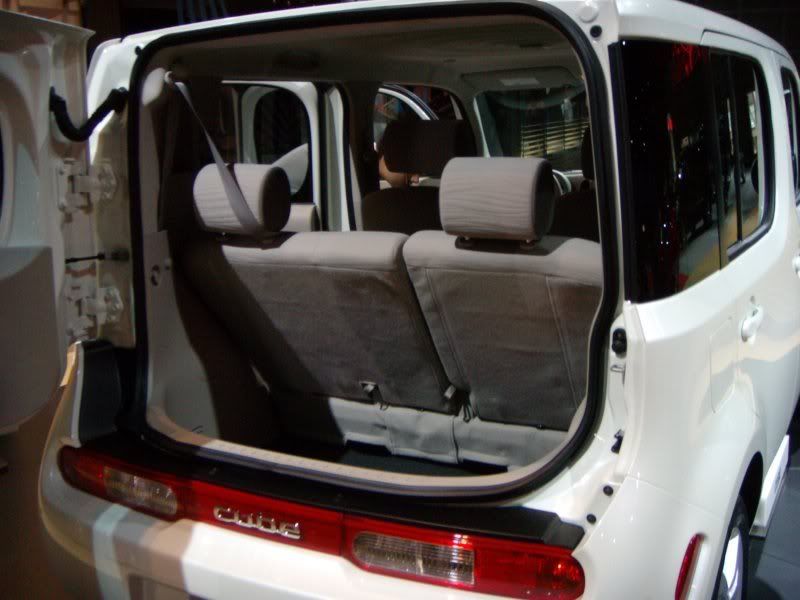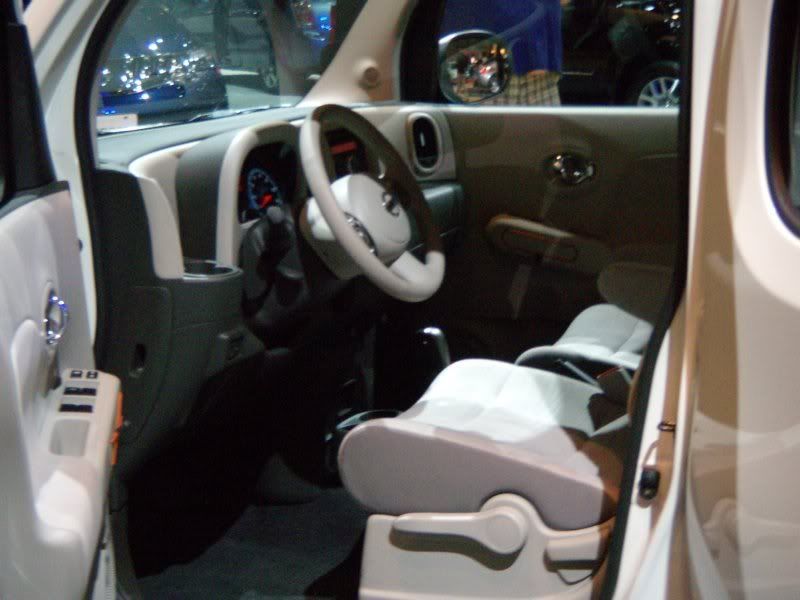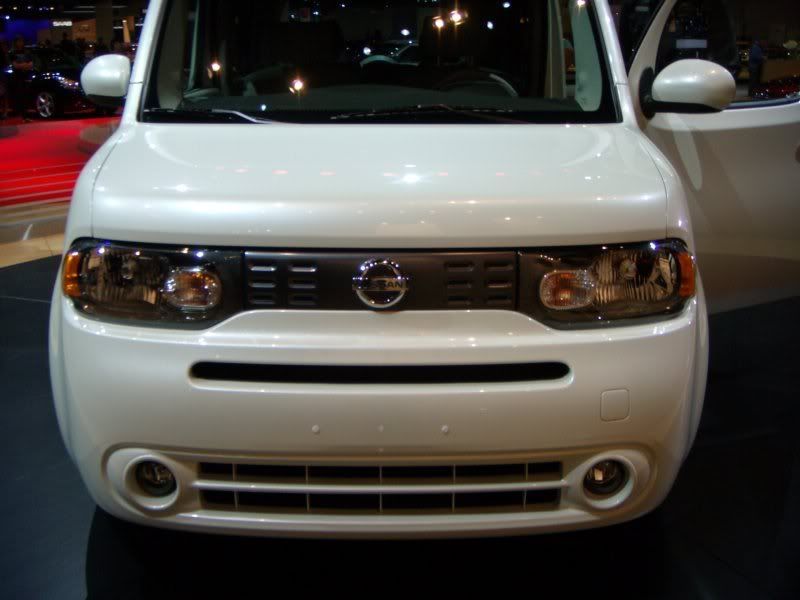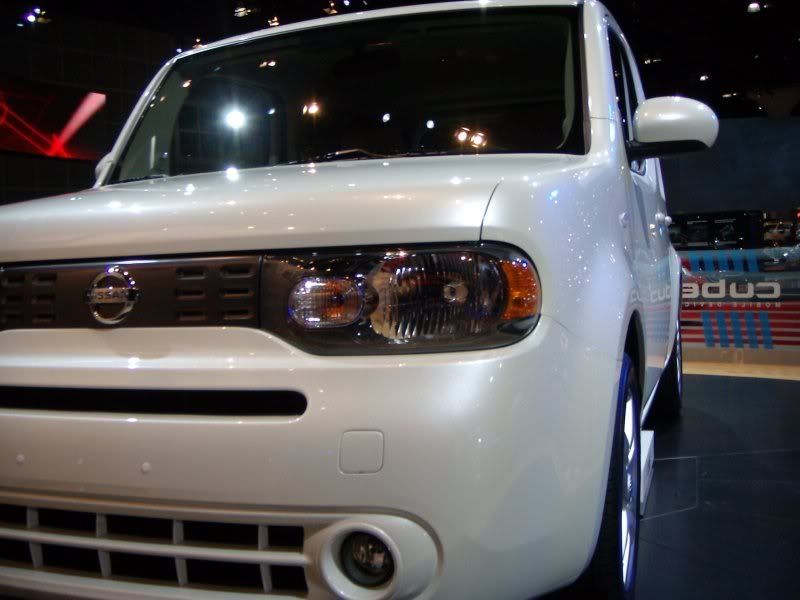 So I couldn't sit in it. Nor could I pop the hood. Balls. As expected the reps knew nothing about it. But they knew a lot about the 370Z :
The white color is a peal white. The height of the Cube is about 5 foot 5 inches. It's a little shorter than the first generation xB too. So it kept the dimensions of the previous Cube. When I asked about the sunroof the reps simply said they "didn't know" but there was a chance it could be included in a package. Like top of the line SL trim I guess. The same was said about the e4WD, maybe in a package. So all in all, not much info outta them. One rep did say I should stand there all day and talk about the Cube, as I knew more than her.
There was a few interesting finds though. In the 2009 Nissan booklet they where handing out there was a section for the Cube. It had a few things I found interesting. This is quoted from the booklet: "Roll in style with the Cube. Add your own touch with and accessory body kit, or get even more aggressive with a limited edition model (details to come)." So yeah there will be a body kit and, I'm assuming here, a Nismo model. There is also a talk of interior mood lighting in the booklet too. And a piece of shag carpeting that goes on the dash....weird.
I'm gonna take more pictures when I go back tomorrow. Maybe the rep will let me step into the guarded area to shoot some pictures. I'll say I'm with NissanCubeLife.