Discussion Starter
·
#1
·
Hey guys/gals,
I need a favor from someone.
I was hoping I can make a mod for your Cube.
I am looking for someone with a 03-08 model to make a template of the 3rd brake light for me.
What you would need to do is trace out the 3rd brake light in the upper back window with paper.
If you can do that for me I will gladly make you a 3rd brake light overlay.
It will be something like this but instead of it reading Xterra it will read Cube or whatever you want on it.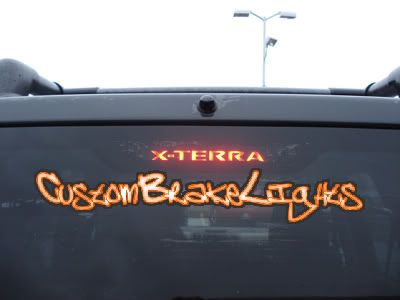 It's super easy to do for me. I'd do it myself but we don't get the Cube in Canada until late this year.
PLEASE HELP ME
Contact me at
[email protected]
and you won't be dissappointed.